*Notice* 2021 Taipei Cycle Show
2020/12/28
Chengmao
In 2021, Chengmao will continue to innovate and make breakthroughs in the professional field with the efforts of the professional R&D and sales team!
In accordance with the design principles of fast, stable and convenient, a tailor-made working environment is created for the production line to ensure smooth and stable operation and greatly improve production efficiency.
The following are the products that Chengmao Enterprise will present in this exhibition.
.
Seals Air Nipper/Air Terminal Crimper
◎ SEALS use special treatment material for the blade, just for copper wire, iron wire, plastic, connector, strain relief bushing, copper tube, cloth, euro terminal, pex terminal, etc. There are eleven series with fifty models for variety of choose.
◎ It is easy to replace the blade.
.
Seals Automatic Nipple Feeder For Bicycle/Motorcycle
Without the trouble of manual handling nipples. The nipple is sent to the driver tip fast and steadily. Assembly work can be completely simply by a slight push.
.
Seals Spring Balancer
It is mainly designed to reduce the weight of operators when operating tools, and can be used freely without any restriction or fatigue; Chengmao provides customers with multiple styles, including 0.3 kg to 120 kg replacement.
.
Seals Automatic Screw Feeder
It is manufactured by fast, stabilized and convenient design principles, which combine with pneumatic/electric screwdriver, Hi-tech Auto Feeder and High-precision Screw Jaw to escalate the screw fastening speed in order to significantly enhance the production efficiency.
.
Seals Torque Reaction Arm
In accordance with the design principle to avoid repetitive work and excessive use of the arm in daily work, the 90-degree mechanism design with the workpiece can avoid undesirable situations such as screw oblique locking, slipping, etc., and also improve the torque accuracy of the electric screwdriver.
In addition, Chengmao Enterprise will also initially build a table-type robot-type automatic screw-locking machine for this purpose. The Aiki (electric) screwdriver follows a fast, stable and convenient design to increase the speed of screw locking It is more prominent to improve production efficiency.
For more information about the exhibition, please click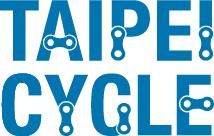 「2021 Taipei Cycle Show」
Exhibition Details
Date: 03-06 March, 2020
Time: 10:00 - 18:00
Venues: Taipei Nangang Exhibition Center