Best Sale
Chengmao *Postpone* 2021 Taipei Cycle Show Introduction
Chengmao Tools Industrial Co., Ltd. is Taiwan supplier and manufacturer in Hand Tools Industry. Chengmao has been offering our customers high quality Spring Balancer, Air Nipper, Tool Balancer, Air Terminal Crimper, Hose Balancer, Automatic Screw Feeder, Torque Reaction Arm, Linear Arm, Tool Supporting Arm, Fasten Stroke Cylinder Equipment and Automatic Screw Feeding Machine since 1977. With both advanced technology and 40 years experience, Chengmao always make sure to meet each customer's demand.
*Postpone* 2021 Taipei Cycle Show
2021/02/18
Chengmao
TAIPEI CYCLE to postpone physical show.
TAIPEI CYCLE regrets to announce that their physical shows have been postponed due to concerns about spreading COVID-19 infections.
The above is part of the content, more details can be viewed on the official website:
https://www.taipeicycle.com.tw/en/news/59EC299D48719982/info.html
For more information about the exhibition, please click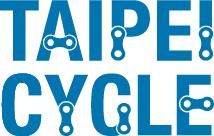 「2021 Taipei Cycle Show」